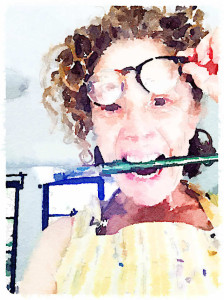 After moving from London to Los Angeles, and following a successful career working as a stylist in print and TV commercials, Sharman began painting full time.
She has devoted the last decade to producing work inspired by her travels in Northern India and closer to her homes in Southern and Central California.
Throughout the years colour has informed all her creative endeavors and her love of photography has enabled her to recreate work ranging from hard edged cityscapes, to looser abstractions and most recently her empty landscapes.